SoulGeek Review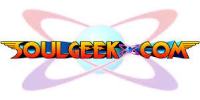 If you are seeking dating sites for nerds, welcome to our SoulGeek review! SoulGeek functions as the perfect platform to find love if you consider yourself a nerd or a geek. It offers you the opportunity to bond with others over the same interests in a judgment-free space to begin your dating adventure. We have more details below; keep reading!
5 Facts About SoulGeek
The site is built to look like a game.
It's free to use but offers a premium version.
Attracts millions of visitors every year.
Possesses lots of in-depth search capabilities and fun ways to connect.
Empowers you to fully embrace yourself and functions as the perfect dating site for nerds.
About SoulGeek
SoulGeek has a team of individuals that all began as nerds and geeks themselves. Many of them have been passionate performers, artists, and content creators, who then became excited about working together to create a dating space for people like themselves. After struggling to find love and having dealt with crushing loneliness in the past, founder Dino Andrade was inspired to create SoulGeek after attending a Battlestar Galactica event. Soon, the site was launched in 2007 and has skyrocketed in popularity ever since.
Member Structure
Without a doubt, SoulGeek is the perfect site for nerds and geeks. It has a user base built up of those who have found a passion for gaming, video games, fantasy, anime, and lots more. On top of that, a whopping 600,000 people explore the site on average every month from the world. Most users come from the United States, Canada, and Switzerland, taking up second and third place, respectively. Because SoulGeek doesn't run any paid ads to attract users, they rely on organic keyword searches such as "geek dating," "comic book dating," and "dating sites for nerds" to create a robust member structure.
How do I Join SoulGeek?
The sign-up process is subdivided into steps and sections that let you easily fill out your basic details. The very first section of the first step is called The Essentials, which entails info like your password and email. Next, you complete the Specs section, which is where you add your ethnicity, height, job, pets, etc. It's a fun space where you can be creative with geek terms and concepts. Finally, the In A Nutshell section gives you two options to understand where your interests lie, such as anime or cosplay, and what your fantasy car would look like.
On the second step of signing up, you get to construct your profile and flesh it out.
Usability
Profile Creation
If you've ever enjoyed building your own geek world or customizing yourself as a character, you'll very much enjoy the profile creation of SoulGeek. On the second step of the sign-up process, you can describe yourself, set what you're looking for, create your own "Geekdom," set your non-nerdy interests, and even set a tagline. On top of that, you get the option to add multimedia, including photos, videos, and your music tastes. After you upload a photo and confirm your account set up through your email, you're ready to begin finding love on SoulGeek.
Searching and Matchmaking
When searching and matchmaking on SoulGeek, you'll be exposed to plenty of profile preview cards and can organize them however you like. A special feature of the site is how its team will auto-scan every new member profile to handpick various matches taking your interests and criteria into account. Apart from this automatic feature, you can manually discover more members by taking advantage of the powerful search filters that let you narrow down the user base with several details, such as ethnicities, nerdy interests, style, and a lot more.
Contacting with other Members
SoulGeek is exhaustive in providing you with a plethora of interesting ways to contact other people. After you view their profile preview cards, you can interact with them by sending a friend request, a virtual gift, bookmarking them, and lots more. Or feel free to leave a comment on their photos or a rating on their music tastes. Also, don't forget to take advantage of the on-site games you can play with Donkey Kong members and communicate with others on the forums.
Pros and Cons
Pros:
A fun yet in-depth sign-up procedure that lets you take control of how much detail you want to add
•obust search and filtering options
Multiple methods of member communication
Very geek and nerd-centrically designed
Auto-scans for easy filtration and matching
Cons:
The free plan is limited and doesn't offer as many features as the premium plan
No mobile app
The design may be hard to get used to at first
Pricing Plans
SoulGeek is comprised of the free plan and of the premium plan, both offering access to different features. Even though you can earn credits with the free version by either doing specific site actions or purchasing them, you can get everything the site has to offer through premium.
Free services
The free plan has enough features that can help you find love. You can still create a profile, search for a selection, chat with members, use the host of interactive features available, and accumulate credits to spend. The paid plan adds just a bit of juice to provide you more leverage on your dating abilities.
Paid services
You can purchase the premium version in the form of monthly memberships and plans from 1-6 months, depending on how long you plan to stay. Some of the features you'll receive include a speed dating feature, no more ads, the ability to send as many messages as you want, can update in the newsfeed, and either block members or raise love shields.
Payment Methods
Payment can be done on the website and taken from your card.
Experts Conclusion
To conclude this review, we can say that SoulGeek is the perfect dating site for nerds and allows you to express your creativity with those like yourself. Although the interface isn't updated often, nor is there a mobile app, the high active user base and the plethora of communication features make for a fantastic member experience to date and find love. Created by geeks for geeks, SoulGeek lets you be yourself.
FAQ
How does SoulGeek function?
SoulGeek works as a platform for nerds and geeks to auto-match and manually match with each other with the help of advanced search tools and in-site communication features.
Is SoulGeek safe?
Yes, SoulGeek is a perfectly safe platform to use.
How do I block an abusive user?
You can block a user straight from their profile preview card.
Dr. TaMara Griffin
Dating Expert, Clinical Sexologist, Speaker, Author & Writer.
Most Popular Sites